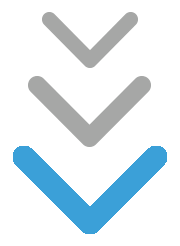 THE KNIGHT SCHOOL SUMMER
CHESS CAMP
Program Description | The Knight School Summer Chess Camps are the perfect way to get ready for your school's official chess team and chess party in the Fall. With a fun and friendly spirit, Chess Camp is a great way to keep the brain sharp over the Summer while having a real blast!
Chess Camp is a super-fun, high-energy chess experience in which kids celebrate a new chess tactic each day with silly videos, music-driven puzzlers for prizes, colorful silicone Tactics Bands, funny movies, and fast-paced party-bead tournaments! Laughter, fast clocks, and compelling teaching approaches make this camp the summertime highlight for hundreds of kids nationwide.
Join us this Summer as we roll out a brand new Summer Chess Camp experience! Each session of camp will feature a different high-level chess opening, complete with it's own Tactics Band! Featuring some of the most famous chess openings, such as the Queen's Gambit, the Italian Game, and the Fried-Liver Attack, beginners and advanced students alike are sure to have a blast at one of our week-long Summer Chess Camps!
With several Summer Camp options across the Denver-metro area, we'd love to have your student join us for a morning, afternoon, or even full-day session! As always, please reach out to Coach Caleb with any questions at caleb@theknightschool.com!
​
Open to | Students of all skill levels grades K-6th
Date | 7/10/23-7/14/23 at Eaglecrest High School, 7/31/23-8/4/23 at Cherry Creek High School​
Time | 9:00am-12:30pm Morning Session, 12:30pm-4:00pm Afternoon Session
Location | Eaglecrest High School Room West 273. Cherry Creek room West 203
​Cost | $300/week of Half-Day Camp, $500/week of Full-Day Camp. Scholarships Available.
Staff | Caleb Brasher - Kayla Franklin - Aria Gulotta - Colton Clevenger
Contact | Caleb Brasher, Program Director and City Coach caleb@theknightschool.com