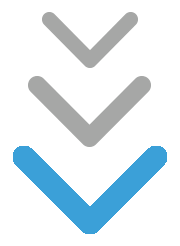 SUMMER AD. FITNESS CAMP HIGH SCHOOL
An athletic based performance camp that is based on sound physiological principles and innovative techniques while emphasizing speed, conditioning, strength, and flexibility. This hands-on training will teach proper, age appropriate, weight-lifting techniques while enhancing athletic movements. Space is limited. Sign up now!

Open to | All student-athletes, 9th – 12th grade during the 2022-2023 school year
Cost | $200
Dates/Times | June 7 – July 28, Tuesdays & Thursdays - 9:30-11am 9th - 12th grade as of Fall 2022 - No sessions the week of July 11th - 15th
Location | Bruin Turf Field & Campus Middle School Weight Room
Staff | Det Betti: CCHS Advanced Fitness Instructor/Football Coach bbetti@cherrycreekschools.org or 720-554-2413 Brynn Thomas: CCHS Assistant Athletic Director/Dean of Students bthomas22@cherrycreekschools.org or 720-554-2328
Kevin Uhlig: CCHS Assistant Principal kuhlig@cherrycreekschools.org or 720-554-2222
​
Other Information | Required dress is t-shirt, shorts & tennis shoes. Bring a water bottle. Student-athletes will check in at the west entrance to the Bruin Turf Field.
*Cherry Creek High School west building will be CLOSED for the 2022 summer due to construction therefore the high school weight room will be unavailable.