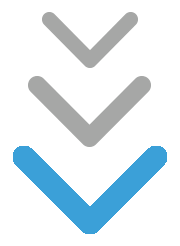 RAPTORS FOOTBALL SUMMER
TRAINING CAMPS
RAPTORS FOOTBALL SUMMER TRAINING
​
Raptors Summer Football Training is run by our entire football coaching staff with a certified NCSA Strength and Conditioning Coach to develop all necessary skills needed for a successful 2023 Season. This camp includes Spring Install, 4 days a week athletic training, 7 on 7 Tournaments, Weekly 7 on 7, Saturday OTA's, and 10 Day Spring Football Camp with a Scrimmage vs. Legend High School on July 27th.
Open to | EHS 10th-12th Grade Students
Cost | $400
Dates | May 30 - August 2nd
Days | Mon., Tues., Thurs., and Fri.
Staff | EHS Football Staff
Time | 10th - 12th Graders 7 - 10am
Location | EHS Weight Room and Field
Contact | Mike Schmitt, mschmitt2@cherrycreekschools.org
​
RAPTORS FRESHMEN FOOTBALL SUMMER TRAINING
​
Raptors Freshmen Summer Football Training is run by our entire football coaching staff with a certified NCSA Strength and Conditioning Coach to develop all necessary skills needed for a successful 2023 Season. This camp includes Spring Install, 4 days a week athletic training, 7 on 7 Tournaments, Weekly 7 on 7 Contest, Saturday OTA's, and 10 Day Spring Football Camp with a Scrimmage vs. Legend High School on July 27th. Lifting will be on Monday, Tuesday,and Thursday from 8am - 10:30am
Open to | EHS incoming 9th Gr. Students
Cost | $400
Dates | May 30 - August 2nd
Days | Monday, Tuesday and Thursday
Staff | EHS Football Staff
Time | 8am - 10:30pm
Location | EHS Weight Room and Field
Contact | Mike Schmitt, mschmitt2@cherrycreekschools.org
DUE BY MAY 15TH
​
​
​