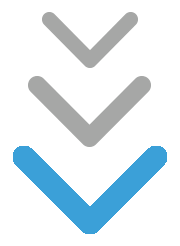 MHSC - BOYS LACROSSE 2023/24
1. CC Boys Lacrosse - Preseason S&C | The strength & conditioning program will be led by the programs newest Coach, Eric Gallagher. Coach Gallagher is a Cherry Creek alum and current teacher in the Social Studies Department. Coach Gallagher is a graduate of the United States Military Academy, and spent the previous 3 years as a Coach at Boulder High School where he also ran their program's Strength & Conditioning program. The program will focus on: building strength & power, and will have an emphasis on injury prevention exercises. The boys will workout twice a week as a team, and be sent an additional workout to be completed on their own at home or the HS weight room, each week.

Who | Cherry Creek Boys Lacrosse Players in grades 9-12
Where | CCHS Weight Room & Turf (when available)
Cost | $40
Dates/Times | Thursdays
11/30, 12/7, 12/14, 1/11, 1/18, 1/25, 2/1, 2/8 from 5-6pm
Tuesdays
12/5, 12/12, 12/19 from 5-6pm
1/9, 1/16, 1/23, 1/30, 2/6, 2/13 from 7-8am
​
2. CC Boys Lacrosse - Preseason Training Camp | Our preseason training camp is led by all the coaches in the program. We will focus on developing the skills and field IQ the boys will need to have a successful spring season. It is a great way to get all the players in the program dialed in for tryouts that will begin the following week. We will adjust dates depending on the weather and could shift to indoor sessions or "chalk talks" if necessary.

Who | Cherry Creek Boys Lacrosse Players in grades 9-12
Where | Stutler Bowl
Cost | $100
Dates/Times | From 5:30-7pm
2/12, 2/13, 2/15, 2/19, 2/20, 2/22