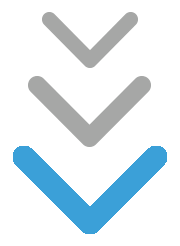 FASST CAMP
(FLEXIBILITY, AGILITY, SPEED, STRENGTH AND TECHNIQUE)
If you are serious about improving your speed, agility and explosiveness this summer, regardless of the sport you participate in, you need to attend the FASST Camp at Cherokee Trail High School!

Where | Cherokee Trail High School
Legacy Stadium
When | June 10th – July 19th (6 Week Program) 8:00-9:15 a.m. Monday, Tuesday & Thursday mornings
Cost | $200.00 Covers the entire summer
(3 days per week for 6 weeks) (20% sibling discount)
Who | Male and female athletes ages 10 and up
Why | Improvement in speed, agility, and athleticism
​
During the six-week camp, we will focus on improving each athletes speed, agility, explosiveness, power, endurance, and running efficiency. Athletes will be pre and post assessed utilizing the following skills tests: 40 yd dash, Pro-Agility Drill, Standing Broad Jump, and 300 yd Shuttle Run.
Weekly training sessions will include

Speed /Endurance Training & Running Mechanics
Interval running, form running and efficiency drills
​
Agility and Plyometric Training
A variety of drills done in stations/circuits
​
​
Conditioning, Strength, and Resistance Training
Long shuttle runs, body weight exercises, resistance bands, parachutes, and Hill training
​
​
Materials needed
Quality running shoes/cleats

Water bottle

Desire to get better
​
Contact info | Rochelle Garcia -- Work: 720 886-2030 -- Cell 720 724-0914. Email: rgarciaellis@cherrycreekschools.org Seneca Holmes: Work 720 886-1719 -- Cell 720 231-3267. Email: sholmes6@cherrycreekschools.org