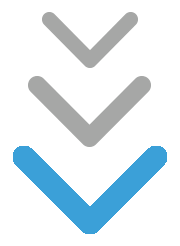 CHERRY CREEK SPRING JR POMS CAMP
- PARENTS NIGHT OUT!
It's PARENTS NIGHT OUT for the Cherry Creek Jr Poms! Schedule your date night, Friday night plans, or just a night OFF for March 31st, and let your Jr Pom have a fun night filled with dancing, games, and Bruins Spirit with the Cherry Creek Poms!
​
The State Champion Cherry Creek High School Poms team will teach Jr Poms basic poms and dance technique, as well as a dance routine! They will perform their new dance on the same day, for friends and families, at the end of the night: 8:00 - 8:15pm in the South (main) Gym. The evening will also include games, crafts, and MANY laughs.
​
Please wear athletic attire, such as: shorts or leggings and jazz or tennis shoes. NEW in winter 2023, we have updated our T-Shirt and Pom design and color! T-Shirt and Poms are optional with registration and highly recommended for those who do not already have them or have an older design. Please bring a water bottle and snacks. No food will be provided.
Open to | Grades K - 5th, Adv 6 - 8th
Cost | $50.00 - Poms and T-Shirt Cost: $25.00 (Optional. NEW design and color!)
Dates/Time | Friday, March 31st. Check in 5:00 - 5:30pm, Clinic 5:30 - 8:00pm. Jr Poms will perform for friends and families at the conclusion of the night! 8:00 - 8:15pm in the South (main) gym.
Staff | Cherry Creek High School Poms and Coaching Staff
Performance
Location | CCHS South (main) Gym**
Directions to the South (main) Gym |
Turn onto Campus Drive from Yosemite
Street, look for the Clock Tower, enter glass doors across from tennis Courts.
Contact | Contact Cherry Creek Poms Booster Club CherryCreekPomBooster@
gmail.com
​
​
NO REFUNDS