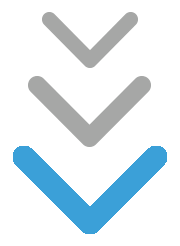 CHERRY CREEK GIRLS BASKETBALL
Cherry Creek Girls Basketball Camp | Cherry Creek Girls Basketball High School Camp: High School Camp is designed to be an introduction into what everyday practices will be like as a part of the program. Offensive and defensive strategy will be introduced along with the skill work and drills necessary to develop players as a team and as individual players. High School Camp will also be used as the initial criteria for selecting teams for our summer competition. Camp fees are for gym rental, insurance, and to pay coaches for their time over the entire June schedule. Cost $150 Girls' Basketball Summer Workouts: (For players that are unable to participate in the High School Camp) There is still the chance to develop your game over the summer.
​
Open to | Athletes entering entering Grades 9-12
Cost | $150.00
Dates | May 28th – 31st
Staff | Coaching Staff
Time | 8:00am-10:00am V/JV, Juniors and Seniors - 10:00am-12:00pm for incoming Freshman and Sophomores
Location | West Middle School - 5151 S Holly St, Greenwood Village, CO 80121
Contact | Head Coach Clint Evans -
​
Youth And Middle School Camps (2 camps) | Middle school camp is structured as an introduction to a high school practice, but will also include activities that will build skills while having fun. 1 on 1, 2 on 2, 3 point contests, and daily scrimmages will also be a part of the camp. High school team members will help instruct. A camp t-shirt is also included. Youth camp will provide all the fundamentals essential to developing any young player. The camp is designed to build love for the game through drills the girls will enjoy while interacting with players in the high school program. A camp t-shirt is included.
​
Open to | Youth and middle school
Cost | $75 for youth and $100 for middle school camps
Dates | June 3 - 6th
Staff | Head Coach Clint Evans - Colorado Coach of the Year
Time | 10:00 - 11:45 for K-4th gradd - 12:00 - 2:00 5th - 8th grade
Location | Cherry Creek High East gym
Contact | Head Coach Clint Evans -
​