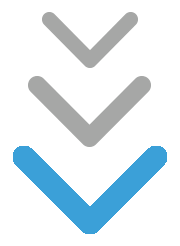 Join us for a week of fun, singing, and music! The summer Middle School Choir Camp is open to all rising 6th-9th graders who are interested in singing. We will spend each day gaining confidence with our voices as we explore different types of music from all over the world. Each day will be split into small group and full ensemble instruction taught by the current choir directors at Cherry Creek High School, Adam Cave and Sarah Harrison. The directors will be assisted by current CCHS choir students. The week will culminate in an informal performance that parents are invited to attend. This camp is perfect for anyone who wishes to become a better singer and is a perfect pairing for anyone also interested in musical theater. No prior experience necessary.
​
Open to | Rising 6th-9th Graders
Cost | $200
Dates | June 6-10, 2022
Time | 9:00am-12:00pm
Staff | Sarah Harrison, Adam Cave
Location | CCHS Fine Arts Building
Contact | Adam Cave (acave@cherrycreekschools.org); Sarah Harrison (sharrison7@cherrycreekschools.org)
​
Students can also participate in the afternoon musical theatre camp for a full day experience.
​
​
​