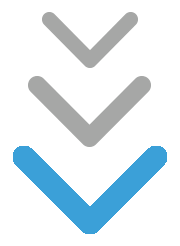 CHEROKEE TRAIL BASKETBALL CAMP
​
Time /Grades | 3rd-6th Graders (next year), 12:00 p.m. – 2:30 p.m. - 7th-9th Graders 2:30 - 5:30 pm
​
Basketball Players and Parents |
I would like to invite all players in the area who will be in grades 3-9 next year to attend the COUGAR BASKETBALL CAMP June 14th-17th. The purpose of the camp is to teach and refresh fundamental skills and to provide a basis for each player to build on. One of the most important factors in the development of a basketball player is the quality of work performed in the off-season, and the attention to fundamentals. Give yourself the opportunity to be as good as you can be.
Gary Childress
Head Boys Basketball Coach
Cherokee Trail High School

​
CAMP STAFF
Participants at the Cougar Basketball Camp will be coached by the Cherokee Trail High School Boys Coaching Staff. Each coach will conduct a clinic for the campers in an area of particular expertise. In addition, former and current college players will be assisting with the camp. Head Coach Gary Childress is involved in all aspects of the camp. Coach Childress has directed basketball camps for over 35 years and strives to continually improve the experience for campers.
​
LOCATION
All sessions will be held in the gyms at Cherokee Trail High School. This facility features two gyms and 12 baskets.
​
WHAT MAKES OUR CAMP SPECIAL – IN DEPTH POSITION INSTRUCTION
We believe that the individual attention each camper receives makes the Cougar Camp special. In particular, for the 7th-9th grades, we will address specific position improvement technique and drills, while still bringing the campers together for game activities and general skill development. Players will have the chance to learn in depth, the point guard, the wing or the post positions, and can go to different positions during the week if they choose to. Each coach will be assigned specific players to critique and mentor during the week. The 3rd-6th graders will focus on general skill development while mixing in game play. We will address specific position improvement technique and drills as well. We truly want each player to learn and improve.
​
WHAT CAMPERS WILL RECEIVE
In addition to valuable instruction and live game play experiences, campers will receive a camp t-shirt and a camp basketball. There will also be awards for various contest winners.
​
COST
The cost of the camp is $90.00, payable to "Cherokee Trail High School". Price includes a t-shirt, a basketball, as well as various other items. Money raised from our camp goes to the basketball fund raising budget to help purchase items, which are not available through the regular budget. Players are encouraged to register early by going to milehighsportscamps.com and clicking on Cherokee Trail Basketball Camp Players may register the first day of camp by arriving 20 minutes early.