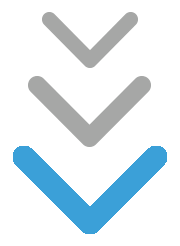 CHALLENGE SCHOOL SPEECH AND DEBATE
STARTS TUESDAY, SEPTEMBER 10, 2019
​
Goal? | To provide 6th, 7th and 8th grade students with a fun, safe yet challenging experience speaking in front of others while exploring debate techniques and strategies. We'll focus on analytical thinking in drafting, delivering and supporting an opinion, including refuting the opposing side's argument.
​
Who? | Rachael Kessler Challenge School Speech & Debate Sponsor, Team E Humanities teacher since 2006. Please contact her with any questions. Room 216, rkessler@cherrycreekschools.org or 720-747-2138.

Peggy Benedict Former head debate coach at Cherry Creek High School, coach of a nationally ranked team at CCHS, Awarded Colorado Hall of Fame for Speech Coaches, and Challenge School Speech & Debate coach for the last nine years.

High School Mentors from CCHS Student leaders, often past Challenge School students, from the CCHS Debate Team who serve as mentors in modeling current & authentic skills.
​
Where? Fee? When? | Challenge School Library. $200 for the school year. September 10, 17, 24; October 1, 22, 29; November 5, 12, 19; December 3 & 10 (Parents are invited on this date for a debate demonstration). Times are from 3:00-4:30 (please be prompt in picking up your student). Second Semester dates will be announced soon.
​
New this year? | Two debate demonstrations, one each semester, and snacks will be included in the total price. Please fill out the Google form to be placed on our debate roster: https://forms.gle/V7nLjbnwWNLrfwAU6
*An email will be sent out in the next week with registration and payment information through Mile High Sports Camps.

Please see Mrs. Kessler for partial scholarship requests.
​
​