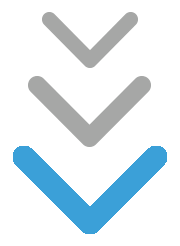 CCHS CONDITIONING &TECHNICAL SKILL
DEVELOPMENT PRESEASON SOCCER CAMP
CHERRY CREEK HIGH SCHOOL SOCCER COACHES ARE CONDUCTING A PRESEASON SOCCER CAMP. THE CAMP INCLUDES CONDITIONING, TEACHING INDIVIDUAL DRILLS AND FUNDAMENTALS. COACHES WILL LEAD INSTRUCTION. EACH PARTICIPANT WILL RECEIVE A SHIRT. PLEASE FILL OUT YOUR INFORMATION @ MileHighSportsCamps.com (SCHOLARSHIPS ARE AVAILABLE).
​
Players will focus on technical skill development and soccer condition to propel our players into our fall soccer season. Players will work on the foundational elements of strong technical skills, including passing and receiving with both feet, receiving with different body parts, ball control along with turning, crossing, and shooting. Benefits
​
Comparing your soccer fitness level to how to be prepare for the soccer seasons

Raising your level of fitness for the High School Soccer Season.

Gaining advantage on opponents whose fitness levels are not as high.

Increase your soccer technical skill level
​
Open to | 8th-12th grades
Cost | $185
Dates | July 31, August 1-4
Staff | CCHS coaching staff
Time | 4-6 pm
Location | Greenwood Village Fields
Contact | Wilmer Barrera: wbarrera2@cherrycreekschools.org
Cell: 720 366-2493
​
**ALL CAMPERS WILL RECEIVE A T-SHIRT.
​
FOR MORE INFORMATION CALL, TEXT OR EMAIL COACH Wilmer Barrera: (720) 366-2493