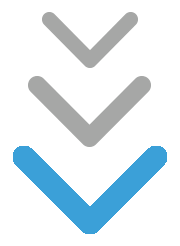 The Cherry Creek Cheerleaders are hosting a one day cheer camp on Monday June 8th. Summer camp is filled with FUN - taught by currently JV & Varsity Athletes and Coaches, attendees will learn to cheer, chant, stunt, practice tumbling and will have lots fun with friends! Athletes will be divided by ability to ensure they make the most out of their time. We are offering both full and half day options! The full day camp will run from 9AM-4PM and includes lunch. The half day session will run from 9AM-12:30PM.
​
Description | The Junior Bruin Cheer Clinic is geared to teach the attendees cheerleading techniques, jumps, stunting, and tumbling. They will learn Bruin cheers, a routine to music that includes stunts, tumbling and how to get into formation while performing. Crafts, dancing, snacks and lots of FUN also included!
​
Ages | Kindergarten thru 8th Grade
Date | June 8th 2020
Time | Full Day: 9:00AM - 4:00PM (lunch Included) -OR- Half Day: 9:00AM - 12:30PM
Location | CCHS Dance/Cheer Room
Staff | Cherry Creek Cheerleaders and Coaches
Cost Full Day | $95 (t-shirt and lunch Included)
Cost Half Day | $55 (t-shirt included)
Contact | CherryCreekCheerleading@gmail.com or cccheerbooster@gmail.com
Please register by May 27th, 2020 to ensure accurate shirt size. Athletes will need to bring a water bottle and a snack.