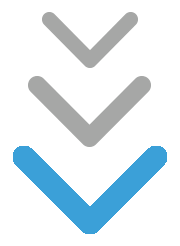 BRUINS COMPETITIVE TENNIS CAMP
Program Description | The Bruins Competitive Tennis Camp will be offering several sessions during the spring and summer. The sessions will be run by Creek coaches as well as former, and current top-level players from our team. The coaches will incorporate appropriate level technical tennis instruction and drills. In addition, there will be supervised match play as well as speed, strength and agility training. Participants will have the chance to improve in every area while doing it with teammates, the Bruin way! Camp times for individual player placement, in said camps, may be subject to change according to the coaches recommendation. We will be doing temp checks upon arrival and will be following social distancing guidelines so you will need to wear a mask upon arrival.
​
Open to | The summer sessions are limited to high school age athletes only for this summer

Dates| Summer- 7/14-7/17, 7/21-7/24, 7/28-7/3, 8/4-8-7
​
Cost | Summer- $120 per week. If there is a financial hardship please let Coach Gonzales or Coach Quinn know.
​
Staff | Art Quinn (Current Head Coach at CCHS/Tennis professional at Lifetime/Two-time state champion), Josh Gonzales(Director of Tennis at CCHS/Two-time state champion), Ben Schlichting (Varsity 2 Coach at CCHS/Former state champion/Tennis Professional at Lifetime), as well as other top-level instructors.
​
Time | Summer 9:00-11:00 session (9th grade- Junior Varsity Level), 11:30-1:30 (Varsity Level and by invitation) NOTE - Week of 7/28 times will be 10:30 - 12:30 for 9th and JV and 1:00 - 3:00 for Varsity and Invite.
​
Location | All sessions will be at CCHS tennis courts.
​
Contact | Coach Gonzales 720-883-3998 or Coach Quinn 720-298-8195
​
Additional Information | Be sure to bring/wear appropriate tennis gear including tennis racquet, tennis shoes, sun block, and plenty of water as it will not be provided due to Covid-19 regulations.
​
​
​