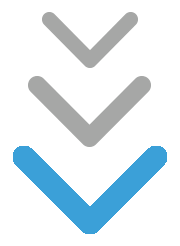 CCHS BRUIN SUMMER TENNIS CAMPS
These Camps are open to any and all future high school tennis players who are looking to elevate their games to the next level and achieve their goals. Boys or girls. This program is comprised of three parts: a Monday Match Day of both singles and doubles match play; a regular Weekly Camps Program that will take place Tuesday-Friday; and a Super Saturday program. The Monday Match Day will have singles matches that take place in the morning, and a Top Dog doubles program in the afternoon. The Weekly Camps are instructional and live-play oriented, and are designed to provide players with the necessary tools to compete at a high school level. The Super Saturdays will comprise both a camp session and a Top Dog Doubles program. For further detail or questions about these programs, please contact Coach Ben Schlichting at schlichb@hotmail.com You will set your camp days up with Ben.
​
Open to | Middle and High School Players
Dates | WEEK 1: (4 days)
Wed, June 1 - Fri, June 3
WEEK 2: (4 days)
Tue, June 7 - Fri, June 10
WEEK 3
Tue, June 14- Fri, June 17
WEEK 4
Tue June 21-Fri June 24
WEEK 5
Tue June 28- Fri July 1
WEEK 6
Tue July 5- Fri July 8
WEEK 7
Tue July 12- Fri July 15
WEEK 8
Tue July 19- Fri July 22
WEEK 9
Tue July 26- Fri July 29
WEEK 10
Tue August 2- Fri August 5
​
​
JUST ADDED DATES | Monday match play (weekly)
Morning Singles match play: 9am-12pm; Top Dog doubles: 1pm-4pm
Singles price: 31$/day, 4-day package: 66$
Top Dog: 46$/day, 4-day package:116$, 8 day package 176$
Super Saturdays:
11-2- Drill Session (price is same as weekly drills, roll into package deals)
2:30 Top Dog slot - pricing same as above
​
Time | Morning Camp- 9:00-11:30 Afternoon Camp 12:00-2:30.
​
Monday match play (weekly)
Morning Singles match play: 9am-12pm; Top Dog doubles: 1pm-4pm
​
Location | Cherry Creek tennis courts
Cost | 76$/day
4-day package: 216$
8-day package: 376$
Staff | Art Quinn, Ben Schlichting, Paige Burke, Michael Irwin
Contact | Ben Schlichting (schlichb@hotmail.com)
​