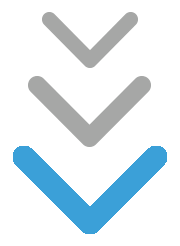 1ST ANNUAL SPORTS PERFORMANCE
CAMP 2022
THIS CAMP HAS BEEN CANCELLED.
BRYAN SNYDER RD, CSSD
Director of Nutrition, Denver Broncos
14th year as Director of Team Nutrition for the Denver Broncos Football Team.
​
Open to | Athletes grades incoming 6th – 12th, boys and girls. Any athlete in the Denver Metro Area.
Cost | $80
Dates | June 4th and 5th
Staff | Elite Speed at UCHealth, Darnell McDonald, Bryan Snyder, Bill Pell, Jason Wilkins AD at Cherry Creek High, Brynn Thomas Assistant AD at Cherry Creek High
Time | Session 1 8:30-10:30; Session 2 9:30 – 11:30; pick either session on June 4 or 5th
Location | Stutler Bowl at Cherry Creek High School Campus
Contact | Jason Wilkins – info@MileHighSportsCamps.com
​
Bio for Darnell:
Darnell McDonald is a retired Major League baseball player, and former mental skills
trainer for the 2016 Chicago Cubs World Series championship team. His mental skills
programs teach audiences about awareness, mindfulness, being in the zone, and how to deliver championship results.
Through hard work and determination, Darnell has excelled at sports his entire life. In high school he helped lead the football and baseball teams to 3 consecutive state championships in both sports, broke the school and state record for football rushing yards, and batted an astounding .606 his senior year in baseball. He earned prestigious Baseball Player of the
Year honors from Baseball America and Gatorade.
Out of high-school, Darnell was drafted as a first-round pick by the Baltimore Orioles in 1997. Darnell went on to play professional baseball for 16 years, including playing in the Major Leagues for some of the most recognizable teams. He played outfield for the Boston Red Sox, New York Yankees, and ended his career with the beloved Chicago Cubs.

Through hard-earned wisdom, as well as playing with a lot of great players, Darnell was able to pick up some valuable skills along the way. Darnell also enjoyed and excelled at helping others hone the mental aspects of their game through mindfulness. When he retired as a player, he was hired by the Cubs as their very first Mental Skills trainer. The following year the Cubs won the World Series. To this day, helping that team win that championship is one of
the most proud accomplishments of his life. After leaving the world of professional baseball, he founded his own company, SVA Sport, with the intention and focus of teaching others the importance of mental strength by providing the tools that foster resilience and continued success.
Now retired from professional sports, Darnell continues his passion for speaking and teaching the value of developing and practicing mental skills. Through mindfulness, yoga, and meditation practice, he trains others how to achieve peak-performance on and off the field.

Bryan Snyder, a Registered Dietitian and Board Certified Specialist in Sports Dietetics (CSSD), and a member of the Collegiate and Professional Sports Dietitian Association (CPSDA), has begun his 14th year as Director of Team Nutrition for the Denver Broncos Football Team. The Broncos hired Snyder in 2009 after he graduated from the University of Northern Colorado with a degree in dietetics. He currently oversees the entire Nutrition Department including 13 chefs, interns, and dietitians. Bryan provides one-on-one consultations with Bronco players to help them gain or lose weight. He also conducts dietary analyses and menu development for the training table, all flight menus as well as the hotel menus for team travel. He evaluates dietary supplements for safety and effectiveness, hydration and proper fueling in the locker room, and hydration and fueling on the sidelines. Bryan is also responsible for performing body composition testing for the team and providing frequent nutrition education to the Denver Broncos, both in small groups and all-team talks to help players perform at their highest level. Bryan also has served as a consultant for the Colorado Avalanche, Colorado Rockies, and Denver Nuggets assisting in nutrition education and menu development. Over the last 5 years, Bryan has worked with youth athletes, parents, and high schools across the state of Colorado and has presented to nearly 50 high schools in the state. Bryan frequently provides education/presentations and nutrition plans for high school and collegiate athletes which covers topics like hydration, proper fueling before practices, recovery, sleep, how to pack a cooler for tournament play, and how to maintain healthy muscle mass and weight during the season with the focal point being to develop strategies to keep young athletes healthy and maximizing their performance on the field or court.
​
We are providing a great opportunity for kids and parents to ask questions on anything as it pertains to sports nutrition and performance including the proper ways to recovery after practices and games, proper hydration, travel snacks, maintaining muscle mass, fueling up before games, the importance of sleep, and the risks of supplements and energy drinks.